Advertising on 2go
As a growing social media platform with an active user base of millions, 2go is well-positioned to give brands excellent exposure.
Audience demographics
2go has over 10 million active users across Africa.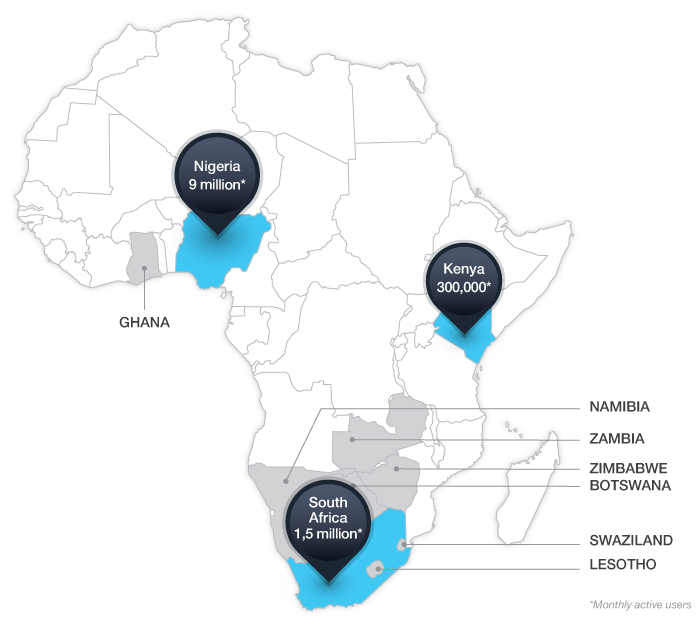 Advertising products
2go provides the following advertising and surveying products:
Graphical adverts - full-screen graphical adverts that can click through to a mobi site.
Text-based adverts - short text messages with the option of clickable links.
Polling platform - conduct surveys to thousands of users and receive results within hours.
Real-time performance reporting
A real-time dashboard gives performance data on advert displays, audience demographics and click-throughs.
Sample graphical adverts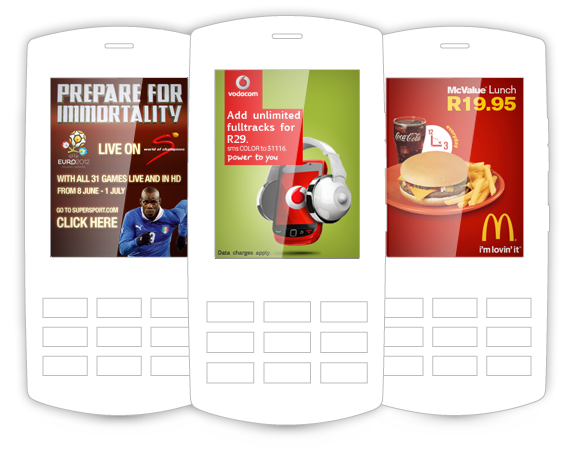 Contact
In order to learn more about what 2go offers, please contact us at advertising@2go.im.